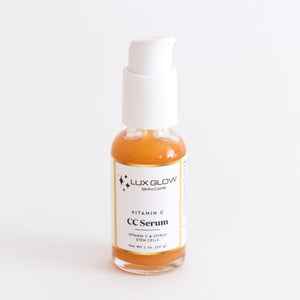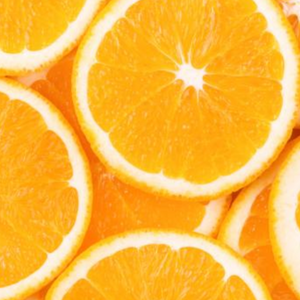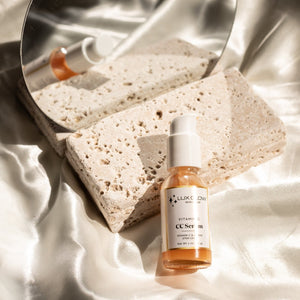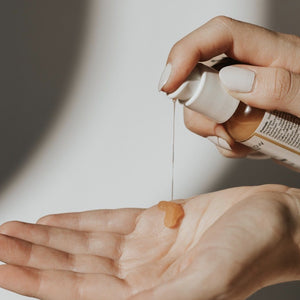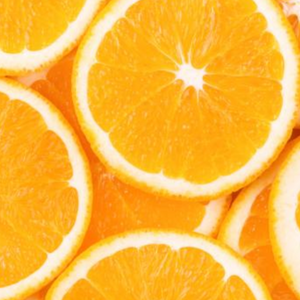 Key Ingredients: Vegan CC Serum with Vitamin C, Hyaluronic Acid, and Citrus Stem Cells. 
Cruelty Free, All Vegan, Gluten Free, Parabin Free, Sulfate Free, Silicone Free, Talc Free, Eco Friendly.
Skin Types: Normal, Dry, Oily, Combination
Vitamin C is a potent antioxidant that offers a plethora of benefits to the skin. One of the primary benefits of vitamin C is its ability to reduce the appearance of wrinkles and promote a brighter, more even complexion. It is particularly beneficial for individuals with sensitive, oily, or dry skin types.
By reducing the appearance of wrinkles, vitamin C helps to improve the skin's texture and overall appearance. It can also help to reduce the appearance of age spots, blemishes, and redness. Vitamin C serum with stem cells from oranges and organic ingredients can renew tired skin for long-lasting effects.
The citrus-scented serum contains properties that hydrate the skin to visibly improve firmness and reduce the appearance of discoloration while evening skin tone. The vitamins present in the serum protect and preserve the appearance of beautiful, vibrant-looking skin while enhancing the skin's elasticity with the Citrus Stem Cells.
Vitamin C also plays a crucial role in collagen synthesis, which is a protein responsible for providing structure and elasticity to the skin. As we age, collagen production slows down, which can lead to sagging skin and wrinkles. Vitamin C helps to boost collagen production, which can help to counteract these signs of aging.
In addition to its anti-aging benefits, vitamin C also has anti-inflammatory properties, which can help to reduce redness and irritation in the skin. It also helps to protect the skin against harmful environmental factors, such as UV rays and pollution, which can cause premature aging and damage to the skin.
How to use: When using a Vitamin C serum, it is essential to apply it correctly to ensure that you get the most out of its benefits. Here is a step-by-step guide on how to use a Vitamin C serum effectively:
Cleanse your face: Start by cleansing your face with a gentle cleanser to remove any dirt or impurities from your skin. Use lukewarm water to avoid drying out your skin.

Tone your skin: After cleansing, use a toner to balance your skin's pH and prepare it for the serum. Our Green Tea Toner is an excellent choice as it contains antioxidants that help to soothe and protect the skin.

Apply the serum: Dispense a small amount of serum onto your fingertips and gently massage it into your skin. Start at the center of your face and work your way outwards, being careful to avoid your eyes.

Let it absorb: Allow the serum to absorb fully into your skin before applying any other products. This usually takes a few minutes.

Moisturize: For best results, follow up with a moisturizer to lock in the serum's benefits and provide your skin with hydration. Choose a day or night moisturizer that suits your skin type.

Apply sunscreen: If using the serum during the daytime, it is essential to apply a broad-spectrum sunscreen with an SPF of at least 30 to protect your skin from harmful UV rays.
It is recommended to use a Vitamin C serum twice a day, in the morning and evening, to achieve the best results. However, if you have sensitive skin, you may want to start by using it once a day and gradually increase usage as your skin becomes accustomed to it.
Ingredients: Water, Sodium Ascorbyl Phosphate, Glycerin, Butylene Glycol, Saccharide Isomerate, Citrus Aurantium Dulcis (Orange) Oil, Sodium Hyaluronate, Chamomilla Recutita (Matricaria) Flower Extract, Citrus Aurantium Dulcis (Orange) Callus Culture Extract, Xanthan Gum, Sodium Benzoate, Carrageenan, Sclerotium Gum, Phenoxyethanol, Ethylhexylglycerin, Polysorbate 20, Potassium Sorbate, Citric Acid, Sodium Citrate, Cellulose Gum, Sodium Polyacrylate, Iron Oxide (CI77492), Iron Oxide (CI77491)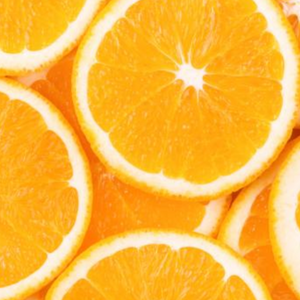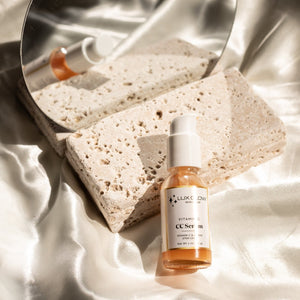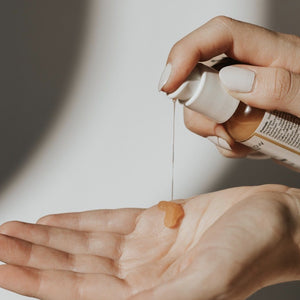 Excellent product
I was pleasantly surprised by your product..I have tried so many different face products and nothing seems to live up to the hype. Your product smells wonderful and is very moisturing. Thank you for a good product at a reasonable price..
Very hydrated
Soaks into my skin and is not oily like other serums.
Dewey
Great vitamin serum. Very jelly like serum