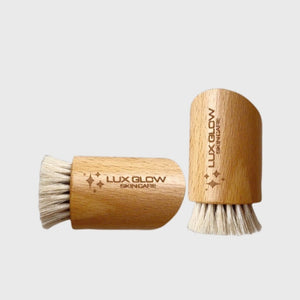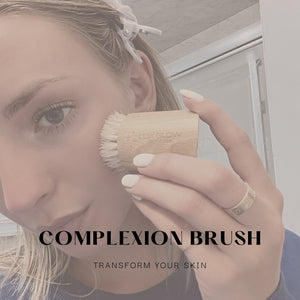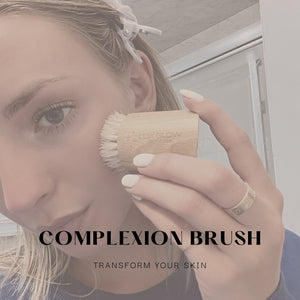 Lux Glow Complexion Brush
Lux Glow Complexion Brush
- Benefits of the Lux Glow Complexion Brush:
- Accelerates the rejuvenation process for fresh and radiant skin.
- Gentle swirling action provides a light massaging effect to relax stressed facial skin.
- Speeds up cell turnover and increases oxygen intake for healthier skin.
- Removes impurities from pores, preventing clogging.
- Regular use leads to visibly brighter and more even skin tone.
- Incorporating the brush into your skincare routine enhances your complexion's radiance.
- Inspired by Ayurvedic dry brushing:
- All-natural and perfect for ultra-gentle exfoliation.
- Aids in lymphatic drainage and enhances blood circulation for a healthy glow.
- Helps sculpt and depuff the skin.
- How to use the Lux Glow Complexion Brush:
- Use daily on cleansed and dry skin for best results.
- Gently stroke the brush upwards from the décolleté in small circular motions.
- Continue working the brush upwards and outwards, covering the entire face, neck, and décolleté.
- Avoid the delicate eye area while using the brush.
- Features of our sustainably sourced Complexion Brush:
- Crafted with horse-hair bristles.
- Comes with a custom cloth bag for easy storage and use.