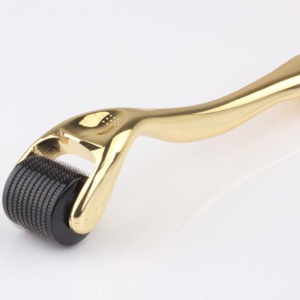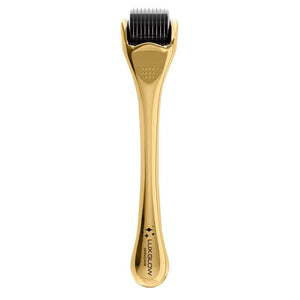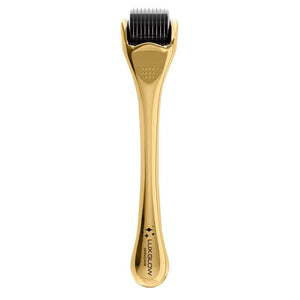 Benefits: The 540 micro needles on the Derma Roller work effectively to enhance the turnover of skin cells, thereby improving the appearance of aging skin, scars, uneven skin tone, fine lines, and pore size. Categorized as a micro needle, each needle on the roller is 0.2mm in length.
For those seeking an at-home solution to improve the appearance of their face and neck, the Micro Needle Derma Roller is an ideal product. It helps in promoting collagen production, stimulating skin regeneration, and treating various skin issues like wrinkles, hyperpigmentation, and dark spots. Additionally, it can be used as a cosmetic facial roller beauty tool for microdermabrasion and to enhance the penetration of serums or creams into the skin, which can enhance your natural beauty.
How to use: To achieve optimal results, it is recommended to apply serums and moisturizers to your skin prior to using the Derma Roller. While rolling, use gentle upward and outward motions, applying minimal pressure to avoid causing redness or irritation, especially if you have sensitive skin. As the roller does break the surface of your skin, it's important to use light pressure while rolling.
The purpose of the Derma Roller is to penetrate the skin and stimulate collagen production, making it an effective anti-aging tool. After use, wait for about 4 hours before applying any other products to your skin to allow it to heal properly. This will help avoid any potential irritation or redness.
Use once a week to allow skin to heal. You will see visible results in less than 30 days!
Warning: [This product is sterilized and packaged in a sealed plastic pouch surrounded by a hard plastic case to prevent damage. Once opened, please sanitize again with alcohol to sterilize before applying to skin. This beauty tool is for personal use only. DO NOT SHARE THIS PRODUCT WITH OTHERS. Sanitize product when finished using with alcohol.]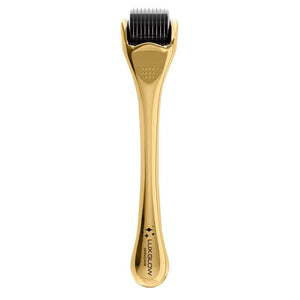 Collagen boost in a pinch!
The needles were painful at first but now that I have become used to it over the past month its really invigorating. My skin glows when I wake up in the morning.