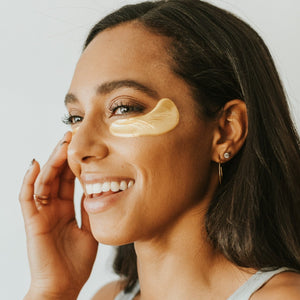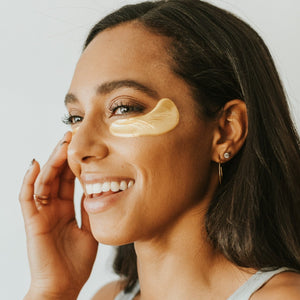 Key Ingredients: All Natural - We use only plant-based collagen, vitamin C, rose oil, and hyaluronic acid in formulating these fragrance-free, firming, and hydrating under eye patches. Collagen Boost - Our under eye pads gel stimulates and regenerates skin cells, dramatically elevate your own skins collagen growing ability. This will restore elasticity and firmness to your skin, and reduce wrinkles, and puffy eyes.
Get the best skincare products for a healthy and glowing complexion. Our range includes moisturizers, cleansers, and serums to target acne and give you the perfect skincare routine.
Skin Types: Normal, Dry, Oily, Combination
Benefits: The Power Of 24k Gold Eye Mask - The active 24k gold under eye pads for puffy eyes has the ability to expel harmful toxins and significantly hydrate your skin, increasing blood circulation, reduce wrinkles, dark circles. Anti-Aging Effect - Collagen eye masks instantly hydrate, plump and moisturize your skin around your eyes with powerful Hyaluronic Acid. Minimizes and soften fine lines and wrinkles.
How to use: These 24k Gold Collagen Powder Eye Masks are the final touch for glowing skin. Cool, hydrate and replenish tired under-eyes in minutes. Perfect for anyone on the go, in the car, working from home, or just treating themselves to a little rest and relaxation. Just throw on some 24k Gold under your eyes and watch your skin shine!
Ingredients: Water (Aqua), Glycerin, 1, 3 Butylene, Arbutin, Hydrolyzed Collagen, Algae Extract, Licorice Extract, Hyaluronic Acid, Ellagic Acid, Caster Oil, Hydrogenated Ethoxylated, Gold, Tremella Fuciformis (Mushroom) Extract, Allantoin, Ascorbic Acid, Mica, Phenoxyethanol, Fragrance.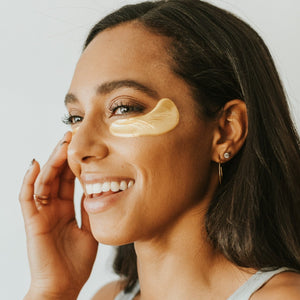 One for every morning!
The box set was so worth it. I can use them morning and night and not feel like I need to re-order every week.
Love this set
These are super hydrating. Very nice