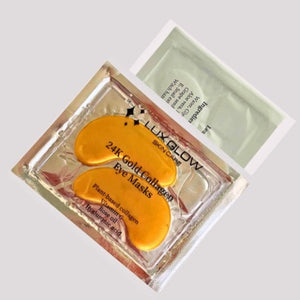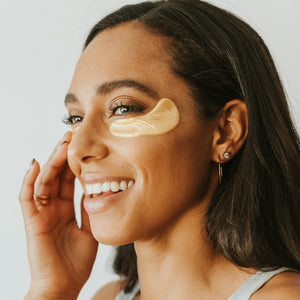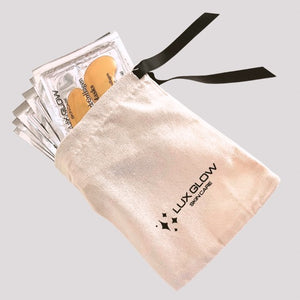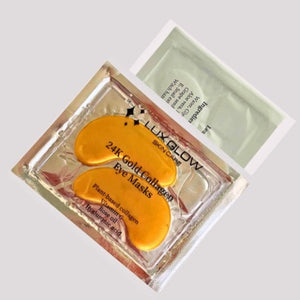 The Lux Glow Skin Care Eye Masks are all-natural eye patches that are formulated with plant-based collagen, vitamin C, rose oil, and hyaluronic acid. These eye masks are fragrance-free and firming, and they help to hydrate and nourish the delicate skin around the eyes.
Benefits:
Reduce puffiness,

 dark circles,

 and wrinkles

Improve elasticity and firmness

Stimulate collagen production

Hydrate and moisturize the skin

Reduce the appearance of fine lines and wrinkles

Expel harmful toxins

Increase blood circulation
How to use:
Cleanse and dry your face.

Apply the eye masks to the under-eye area.

Leave the eye masks on for 15-20 minutes.

Remove the eye masks and gently massage any remaining serum into the skin.
Use the Lux Glow Skin Care Eye Masks regularly to see the best results.
Order your Lux Glow Skin Care Eye Masks today and start experiencing the benefits of healthy and youthful-looking skin!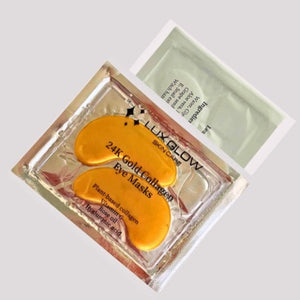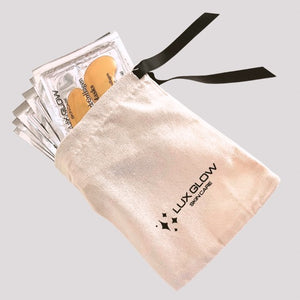 One for every morning!
The box set was so worth it. I can use them morning and night and not feel like I need to re-order every week.
Love this set
These are super hydrating. Very nice