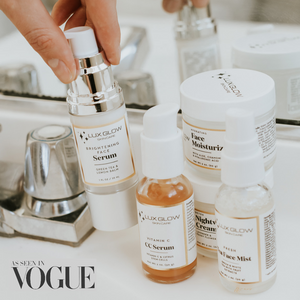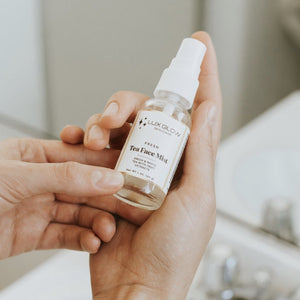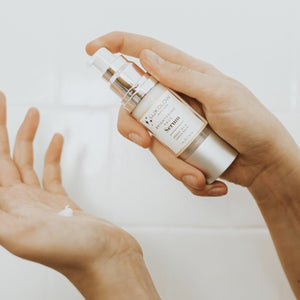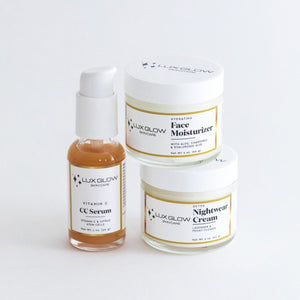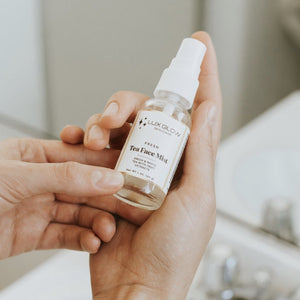 Key Ingredients: Vitamin C Serum with Vitamin C, Hyaluronic Acid, and Citrus Stem Cells. Hydrating Face Moisturizer with Aloe, Chamomile, Hyaluronic Acid and Vitamins C, E & B5. Detox Nightwear Cream with Lavender, Peony, Vitamins B, C & E. Brightening Serum with Green Tea, Jojoba, Mallow, Primrose, Lemon Balm and botanical extracts. Combined with our high-powered brightening complex of Alpha-arbutin, Resveratrol, Panthenol and Ergothioneine, skin will appear smoother, brighter and younger-looking.
Cruelty Free, All Vegan, Parabin Free, Sulfate Free, Talc Free.
Skin Types: Normal, Dry, Oily, Combination
Benefits: Each product is specially formulated with organic products to hydrate, brighten, refresh, replenish, and detoxify your skin daily. Lux Glow Skin Care's Brightening Face Serum nourishes the skin while visibly reducing the appearance of aging and dark spots. Our daily lightweight Face Moisturizer is a non-greasy, quick-absorbing cream that improves the appearance of customer's skin for a supple, healthier-look. When used on clean skin, this Fresh Tea Face Mist helps reduce oiliness and the appearance of redness, which makes it a great makeup primer spray or as a skin refresher throughout the day. The Vitamin C Serum reduces the appearance of fine lines and wrinkles, hydrates the skin to visibly improve firmness, and reduce the appearance of discoloration while evening skin tone. The Nightwear Cream visibly rejuvenates skin texture; nourishing with the abundance of vitamins, while visibly lifting, firming and evening skin.
How to use:  Experience the power of the Botanical Beauty Bundle! Our unique blend of natural ingredients helps to gently resurface the skin and boost cell turnover, unveiling a brighter complexion after use. To get the most out of the bundle, apply the serums AM & PM on freshly washed and toned skin. Finish your daily routine with the Hydrating Face Moisturizer during the morning, or the Detox Nightwear Cream at night. Finally, spritz your skin with the Face Mist to use as a toner, makeup primer, makeup setting spray, or a refreshing face mist. If you have sensitive skin with dark spots or wrinkles, try using a face oil with hyaluronic acid, retinol, and vitamin C to nourish and brighten the skin without exacerbating rosacea or causing excess oiliness or dryness.
Get the best skincare products for a healthy and glowing complexion. Our range includes moisturizers, cleansers, and serums to target acne and give you the perfect skincare routine. With regular use, you can expect to see a more radiant, glowing complexion. Get ready to experience the power of the Botanical Beauty Bundle!
Contains: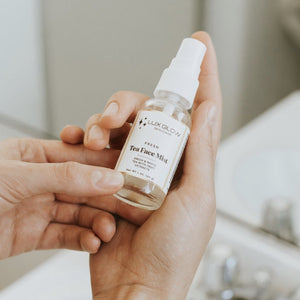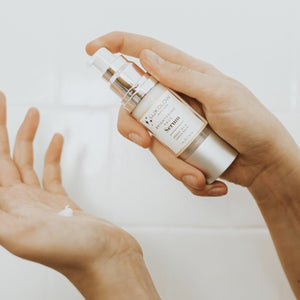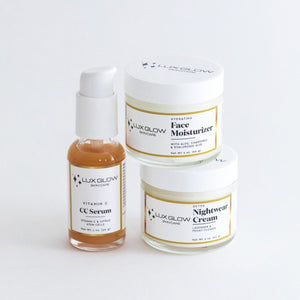 Great gift
Ordered for my wife. She loves organic skin care and it was a great purchase.
Amour!
Tres magnifique! Le serums sont cremeux et ont une odeur incroyable. j'adore leur naturel
I received it on time. I haven't tested it yet.
Well-packed product as shown in the image. Now it's time to try it.